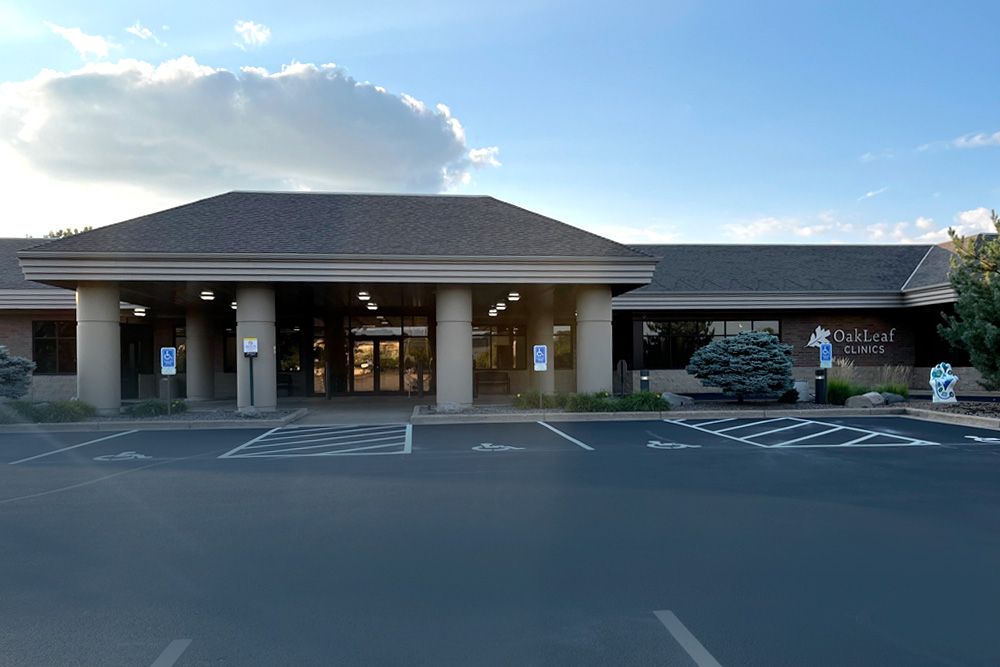 OakLeaf Clinics - Eau Claire Medical Clinic
800.972.6569
715.839.9280
3802 W Oakwood Mall Dr
Eau Claire, WI 54701
Get directions.
Fax: 715.839.9348
Medical Records Fax: 715.552.3791
Clinic Hours
Monday through Friday 7 AM until 5 PM
Lab Hours
Monday through Friday, 7 AM until 4:30 PM
---
Taking care of your health is a lifelong commitment. Working with our trusted healthcare specialists will make that easier. At OakLeaf Clinics - Eau Claire Medical Clinic, our friendly physicians and nurse practitioners have the experience necessary to assess your health concerns. We are committed to your health and well-being so you maintain the highest quality of life possible.
Request an Appointment at Our clinic
Request more information
Receive personalized care at our clinic for: