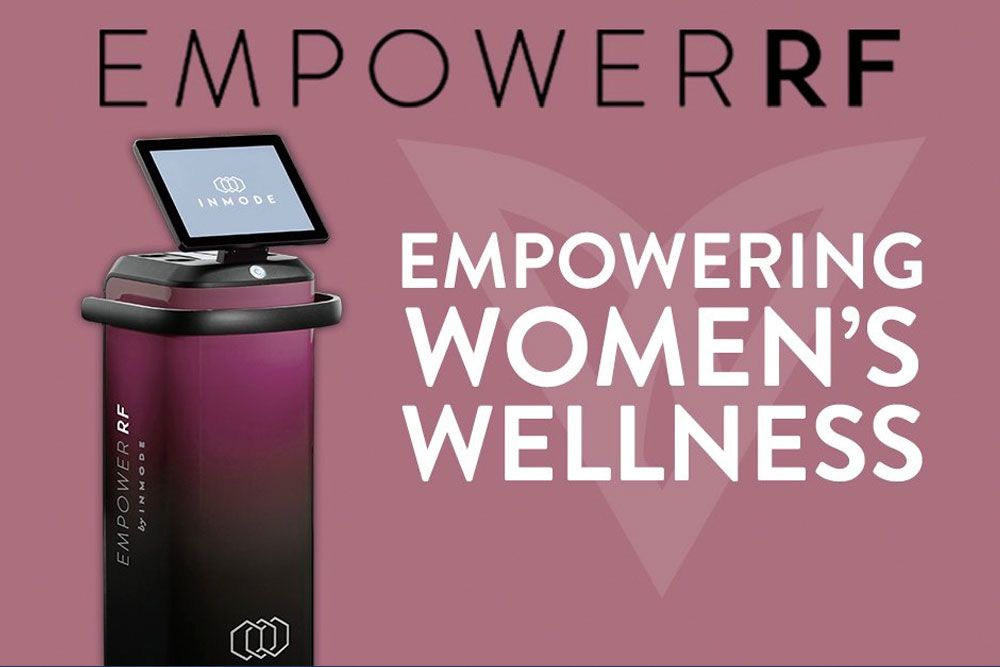 EmpowerRF for Urinary Incontinence
---
Are you tired of planning your life around your leaky bladder? Do you wish you could do something about how your vagina looks and feels? There is now a highly effective, FDA-cleared, in-office procedure that can be performed without surgery or hormones.
EmpowerRF is a multifaceted machine that delivers life-changing therapies for women's wellness. This machine combines multiple clinically-proven technologies to treat a wide range of women's conditions safely and effectively.
From the onset of the reproductive life-cycle, the female anatomy undergoes a complex range of physiological conditions. Changes that can impact a woman's quality of life include:
Pelvic floor weakness
Painful intercourse
Vaginal dryness
Loose and/or sagging vaginal skin
Enlarged/painful labia
Often medical intervention and treatment are required. Previously, limited options were available. New technologies provide non-invasive options to address these feminine issues. EmpowerRF is a cutting-edge technology combines radiofrequency and electrical muscle stimulation (EMS) to deliver targeted therapies that not only tighten vaginal tissues but also strengthen the pelvic floor muscles.
Learn more about the different treatments available to EmpowerRF:
These procedures are so versatile that the multi-layered synergistic treatment protocol allows our providers to tailor-fit a treatment plan specific to your needs depending upon the severity of your symptoms.
These procedures are only offered at OakLeaf Clinics - OBGYN.