Rajesh Maddikunta
MD, FACC
Board Certified in Internal Medicine, Cardiovascular Disease, Nuclear Cardiology, Cardiovascular Computed Tomography, and Echocardiography
"Compassionate care is the only way to care!"
Make an Appointment with Dr. Maddikunta
Dr. Maddikunta's practice focuses on cardiology. He performs various procedures both at the office and at HSHS Sacred Heart Hospital including heart catheterization, heart stress testing, and pacemaker insertion and follow up. Dr. Maddikunta serves on the Utilization Management Panel and the Cardiology Panel both at HSHS Sacred Heart Hospital. He also serves as a board member for OakLeaf Medical Network. In his free time, he enjoys golfing and travel.
Medical School (1997)
Gandhi Medical College
Secunderabad, Telangana, India
Residency (2003)
University of Wisconsin
Milwaukee Clinical Campus, Aurora Sinai Medical Center
St. Luke's Medical Center
Milwaukee, WI, United States
Chief Residency (2004)
University of Wisconsin
Milwaukee Clinical Campus, Aurora Sinai Medical Center
St. Luke's Medical Center
Milwaukee, WI, United States
Clinical Instructor/Faculty (2005)
University of Wisconsin
Milwaukee Clinical Campus, Aurora Sinai Medical Center
Milwaukee, WI, United States
Cardiovascular Fellowship (2008)
University of Wisconsin
Milwaukee Clinical Campus, Aurora Sinai Medical Center
St. Luke's Medical Center
Milwaukee, WI, United States
Hospital Affiliations
Aspirus Stanley Hospital, Stanley
Black River Memorial Hospital
Cumberland Healthcare
HSHS Sacred Heart Hospital, Eau Claire
HSHS St Joseph's Hospital, Chippewa Falls
Indianhead Medical Center, Shell Lake
Ladysmith Health Center
OakLeaf Surgical Hospital, Altoona
Rice Lake Health Center
Professional Societies
American College of Cardiology
American Society of Echocardiography
American Society of Nuclear Cardiology
Society of Cardiovascular Computed Tomography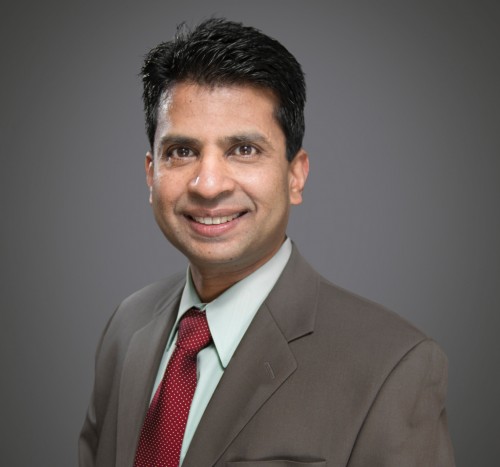 Schedule an appointment with me at these locations:
Aspirus Stanley Hospital
1120 Pine St • Stanley
OakLeaf Clinics - Chippewa Falls
855 Lakeland Drive • Chippewa Falls
Cumberland Healthcare
1705 16th Ave • Cumberland
OakLeaf Clinics - Eau Claire Medical Clinic
3802 W Oakwood Mall Dr • Eau Claire
Indianhead Medical Center
113 4th Ave W • Shell Lake
Krohn Clinic
610 W Adams St • Black River Falls
Ladysmith Health Center
1101 Lake Ave W • Ladysmith
Rice Lake Health Center
1051 West Ave • Rice Lake
View other Cardiology providers