Christina Kramer
MD
Board Certified in Obstetrics and Gynecology
"It is vital that patients feel that their concerns are heard and addressed. I strive to understand what is important to each patient and take the time to educate them about their health. I want patients to feel that they are a partner in their healthcare and that we work together as a team."
Make an Appointment with Dr. Kramer
Christina Kramer, MD, has been a board-certified obstetrician/gynecologist since 2014. Originally from Minnesota, she worked in MN and MI after graduation before settling in Eau Claire to be closer to family.
Her professional interests include obstetrics and irregular menstrual cycles with a focus on polycystic ovarian syndrome (PCOS). She is certified as a FEMM provider and enjoys working with patients to get to the root of hormone imbalances. As a member of the North American Menopause Society, she also has a passion for menopause medicine and midlife transitions. She enjoys partnering with her patients to provide a personalized approach to a treatment plan. Dr. Kramer acknowledges each patient's unique circumstances and symptoms and works with patients to find the best option for symptom relief.
Outside of work, you can find Dr. Kramer spending time with her family. She loves all things outdoors and keeps busy with races on the ski trails or on rollerblades.
Medical School (2010)
University of Minnesota Medical School
Minneapolis, MN, United States
Residency (2014)
Sisters of Charity Hospital Obstetrics and Gynecology
University at Buffalo
Buffalo, NY, United States
Hospital Affiliations
HSHS Sacred Heart Hospital, Eau Claire
HSHS St. Joseph's Hospital, Chippewa Falls
Marshfield Clinic Health Systems, Eau Claire
OakLeaf Surgical Hospital, Altoona
Professional Societies
North American Menopause Society
American Congress of Obstetricians and Gynecologists – Board Certified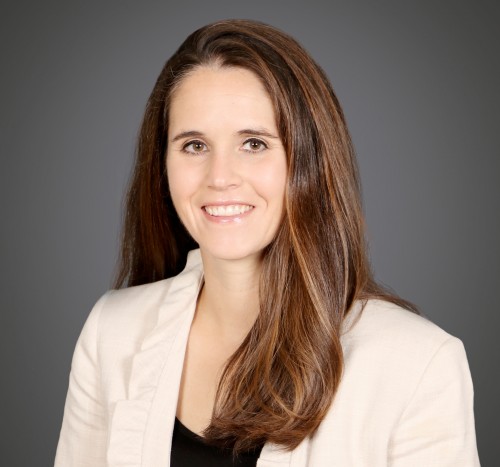 Schedule an appointment with me at these locations:
OakLeaf Clinics - OB/GYN
3213 Stein Blvd. • Eau Claire
View other Obstetrics and Gynecology providers