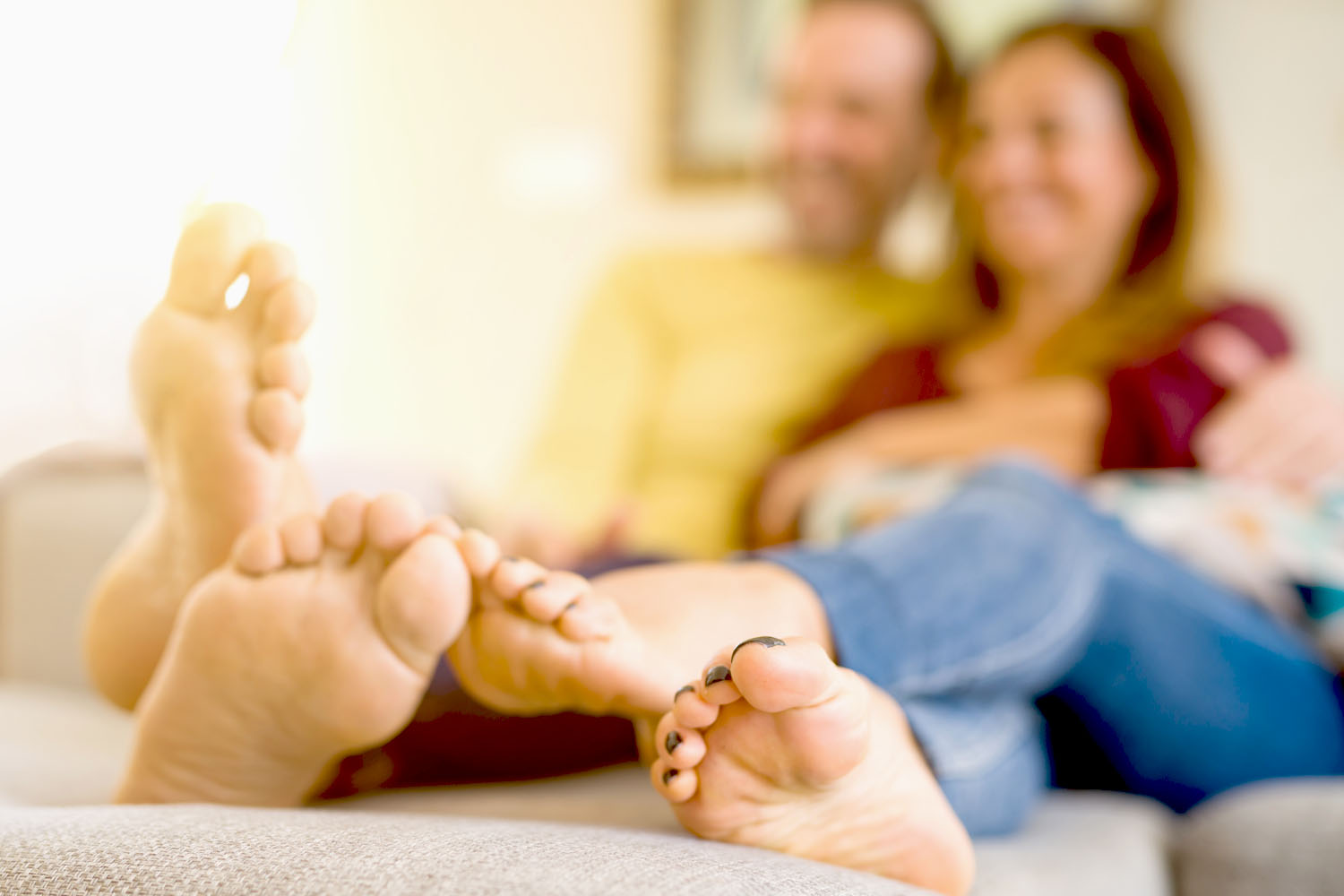 Foot and Ankle
In Eau&nbspClaire • Cumberland • Turtle&nbspLake • Chippewa&nbspFalls
Get back on your feet — with less pain and improved function — when you partner with our foot and ankle specialist.
Don't let foot or ankle pain slow you down.
If you've been living with pain that limits your activities, it may be time for a change. Our highly-trained foot and ankle surgeon is accepting new patients and specializes in a wide variety of foot and ankle concerns for all ages. Whether it's an old injury that never fully resolved or a new pain that won't go away, we will take the time to accurately identify the cause and provide compassionate, personalized care.
Many nonoperative treatments are available and can be successful in getting you back on your feet. If surgery is right for you, you can be confident in the surgical care you will receive, from minor in-office procedures to complex reconstructive surgery. We utilize advanced surgical techniques including arthroscopy, minimally invasive procedures and total ankle replacement.
Foot and Ankle Services
We provide comprehensive foot and ankle care for many conditions including:
Achilles Tendon Pain or Rupture
Ankle Sprains and Instability
Arthritis
Bunions
Charcot
Diabetic Foot Conditions
Diabetic Neuropathy
Foot and Ankle Fractures
Flatfoot (Adult and Pediatric)
Hammer Toe
Heel Pain and Heel Spurs
Ingrown Toenail
Morton's Neuroma
Peroneal Tendinitis
Plantar Fasciitis
Plantar Warts
Posterior Tibial Tendon Dysfunction
Sesamoiditis
Sever's Disease
Stiff Great Toe (Hallux Rigidus)
Tarsal Coalition
Tarsal Tunnel Syndrome
Your Partner in Health
We value collaboration with our patients and are committed to providing outstanding care. You can expect to experience a combination of innovation, advanced techniques, and personalized treatment plans. We partner with you to understand your goals and provide treatment options to fit your needs.
Foot and Ankle Resources
Make a Foot and Ankle appointment
Find a foot and ankle doctor or health professional: