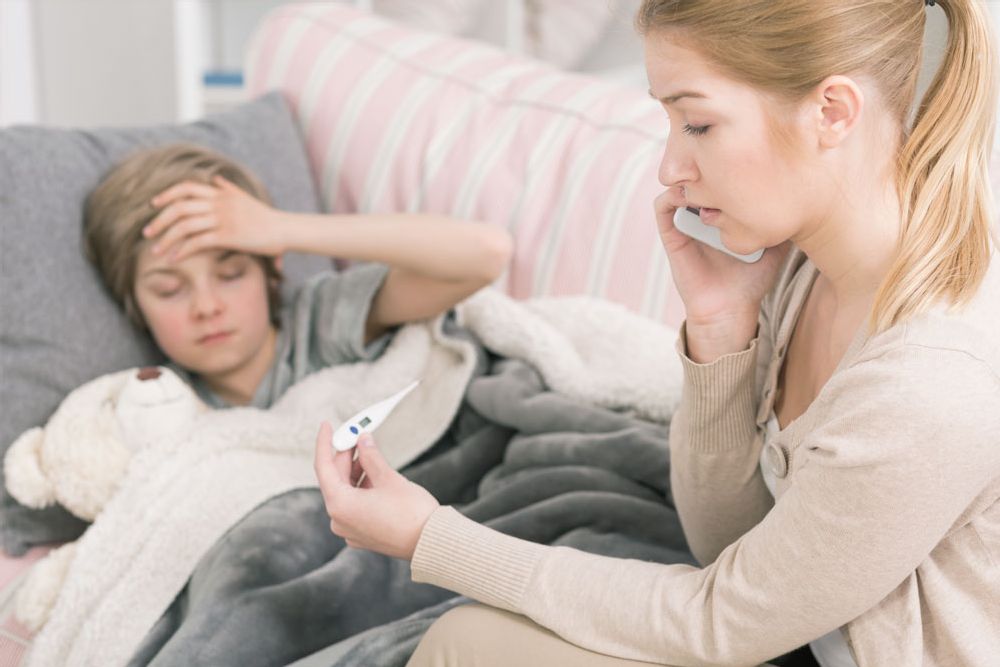 After Hours FAQ
---
Frequently Asked Questions:
What should I do before I call? Unless it is an emergency, please read through this information for advice. Please also review the "helpful documents and links" located above as your question may be answered there. You'll learn about managing many common illnesses such as fever, vomiting, colds, earaches, and diarrhea. It may help you get through the night until you can call the office in the morning. If you still need to call after reviewing this information make sure you take your child's temperature with a thermometer before calling (if he or she has a fever). Your child should be with you at the time of the call. Try the symptoms checker.
What problems should I call about right away? Call us right away if your child has any of the following symptoms:
Fever over 100.4 rectally in a child under 3 months of age (we will be sending you to the emergency department in this case) Learn more.
Difficulty breathing
Is dehydrated and seems lethargic (ex. Is hard to wake up or is like a limp rag doll or won't drink eat anything)
Fever with a stiff neck
Head injury with loss of consciousness and/or vomiting
Severe abdominal pain
What problems can wait until office hours? Generally, problems which have been going on for several days or weeks can wait until office hours. View Tylenol, Ibuprofen, or Benadryl Dosing Charts
When should I expect a return call? Usually within 15 minutes. If you have not received a call back within 30 minutes please call again. If you call after 11 pm we assume that it is a true medical emergency and will call you back immediately. If you do not get a call back in 10 minutes, please call again.
Who is on call? One of the providers or nurses from OakLeaf Pediatrics will be on call. This is a courtesy we offer to current patients of OakLeaf Pediatrics only. If you are not a patient of ours, you will need to contact your own primary care provider's office.
Where is the on-call provider? After the early evening, the provider is at home. After 11 pm, the person is most likely asleep. The on-call provider is not at the office and awake like doctors at a hospital.
How do I get a callback? Leave a message with your child's name, phone number, and primary care provider's name at the number listed below. After calling us, please keep your line open, your ringer on and disable caller ID block (if you have it on your phone). If you have a phone which blocks calls from restricted numbers, you will NOT get a call back as the provider is calling from a restricted number, so please ensure that this is disabled.
What can the on-call provider do for me? Please remember that the on-call provider cannot diagnose your child over the phone. We can give you advice regarding what to do until you can be seen in the office, or we will direct you to urgent care or the emergency department. It is our policy not to call in prescriptions for antibiotics. View an article discussing why prescribing antibiotics over the phone without seeing the patient is not good care.
Can I call for routine prescription refills from the on-call provider? No. All refill requests for prescriptions must be called into the office during regular office hours (8 am to 5 pm Monday through Friday). There are no exceptions to this policy. You may leave a message on our office answering machine (715) 830-0732 to request a prescription refill and this will be filled on the next business day.
Should I call after hours or before the office opens to get an appointment? The on-call provider is not able to schedule appointments. If you need an early morning appointment, please call when the office opens at 8 am.